What is the difference between 4WD and AWD?

When shopping for a truck or SUV, you may have noticed that they will have 4WD or AWD. You may see these two drivetrains and think they are the same thing. However, they are actually different. What is the difference between 4WD and AWD? Today, we will be discussing what separates these two drivetrains. Read on to find out the difference.
Four-wheel drive vs all-wheel drive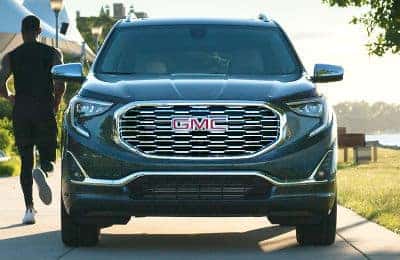 All-wheel drive sends torque to all the wheels using a series of differentials, viscous coupling and/or multiple clutches. This will distribute power to each wheel so that traction is optimized. However, there are two types of drivetrain that are referred to as AWD: full-time AWD and part-time AWD. Full-time AWD both the front and rear axles are driven all the time. This can help with better handling during dry conditions and better traction during slippery conditions. Part-time AWD will send torque to two driven wheels, either the front or the rear. The system will engage the other two wheels when it senses low traction.
Four-wheel drive will send torque to the wheels using front, rear and center differential, transfer cases and couplings. This will provide maximum traction in several driving conditions. Just like with AWD, four-wheel drive has two types: full-time and part-time. Like with full-time AWD, full-time 4WD will apply power to all four wheels continuously. However, the driver may have the option to control how the power is distributed through different modes. Part-time 4WD will often have the vehicle being driven by two wheels, often the rear wheels. The driver has to choose when to use 4WD and push a button or pull a lever.
[Read more: What is GMC CarbonPro and how can I get it?]
Get a vehicle with 4WD or AWD
Now that you know the difference between 4WD and AWD, stop at Carl Black Buick GMC Roswell today to get a vehicle today. We carry AWD models including the 2020 GMC Sierra, 2020 GMC Acadia and the 2020 Buick Enclave. 4WD models include the 2020 GMC Canyon and the 2020 GMC Yukon. Once you find a vehicle, schedule a test drive!