What's the difference between the 2020 GMC Yukon and Yukon XL?

The 2020 GMC Yukon and GMC Yukon XL are already here at Carl Black Roswell. But which one should you get? That's what we are here to find out! Let's take a look at the perks and drawbacks for both of these models, and what is so different about the two.
2020 GMC Yukon vs 2020 GMC Yukon XL
There are quite a few differences between the GMC Yukon and the Yukon XL. We've compiled them in a table for you to see, but if you have any further questions please don't hesitate to get in touch. We can go further in depth with this comparison, and you can also take these models for a test drive.
Read more: The 2020 GMC Acadia introduces the new AT4 trim!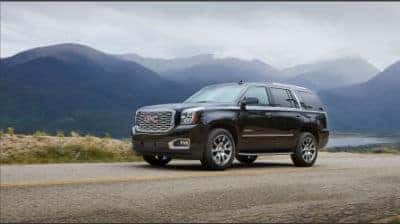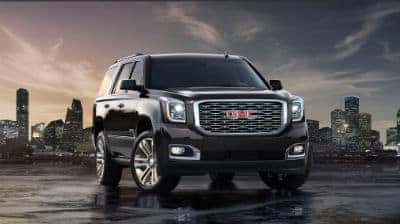 2020 Yukon Denali
26.0 gallons
94.7 cu. ft.
51.7 cu. ft.
15.3 cu. ft.
45.3 in.
39.0 in.
24.8 in.
8,400 lbs.
Vs
Fuel Tank Capacity
Cargo Volume Behind 1st row
Cargo Volume Behind 2nd row
Cargo Volume Behind 3rd row
Leg Room Front Row
Leg Room Middle Row
Leg Room Back Row
Max Trailering
2020 Yukon XL Denali
31.0 gallons
121.7 cu. ft.
76.7 cu. ft.
39.3 cu. ft.
45.3 in.
39.7 in.
34.5 in.
8,100 lbs
Lease or by 2020 GMC SUVs and Pickup Trucks in Roswell, GA
As you can see in the table above, the 2020 Yukon XL offers more in terms of not only cargo space, but it also has a larger fuel tank and more leg room in the middle and back rows. However, the Yukon XL can't tow as much as the regular Yukon can, so if you need as much towing as you can possibly get, you might want to opt for the 2020 Yukon.
Right now, you can find the GMC Terrain, Yukon, Yukon XL, and the GMC 1500 for sale right at our dealership. It isn't too surprising to find the GMC Terrain, Yukon, and Yukon XL at our dealership. After all, it is SUV season, where all the adventurers and do-it-yourselfers have a job in mind that an SUV would be perfect for.
Don't forget to keep an eye on our blog! We are going to continue to post about the Yukon and other GMC and Buick models. That way, you can keep up with all the latest news about these two brands here in Roswell, GA!