What's new in the 2020 GMC Sierra 1500?

The 2020 GMC Sierra 1500 provides powerful performance and can withstand many tasks you set before it.  Many drivers gravitate towards the 2019 version of this pickup truck, and we couldn't be more excited to see the 2020 version. So, what's new for this model?
Upgrades of the 2020 Sierra 1500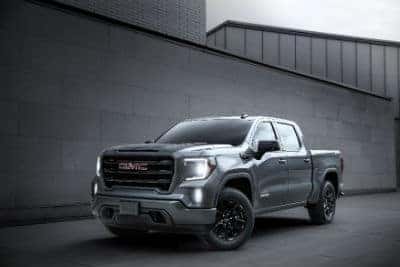 As you can probably imagine, the 2020 GMC Sierra 1500 has quite a few upgrades.
Pro Grade Trailering system. What's better than 1 camera view? 15, of course! This offers a versatility we haven't yet seen in the GMC Sierra 1500.
MultiPro Tailgate. This tailgate is extremely versatile with it's 6 different functions and positions to help you get exactly what you need. Looking for a standing workbench? You got it. Just want a normal tailgate? That is an option as well!
Multi-Color Head-Up Display. The 15-inch diagonal display makes it easy to navigate the infotainment system in this model.
Adaptive Ride Control. An increase in the responsiveness and a smoother drive waits for you in the 2020 Sierra 1500, courtesy of the Adaptive Ride control.
Rear Camera Mirror. Because why settle for 15 cameras? This mirror can help you see around the obstructed view you can sometimes get when hauling cargo.
CarbonPro Pickup Box. It's a carbon fiber pickup box. Try finding that in other pickup trucks!
If you have any questions on any of these features, you can find more information by contacting us here at Carl Black Roswell. Of course, if you want to test drive the 2019 GMC Sierra 1500, you can do that as well.  Test-driving the 2019 model can at least give you an idea on if you like the Sierra, and who knows? Maybe the 2019 version is just what you need.
Read more: The incredible capability of the 2019 GMC Sierra 2500HD
Pickup trucks for sale in Roswell, GA
Is the 2020 GMB Sierra 1500 in your future? Contact your friendly Carl Black Roswell to find out! Our team would love to help you find your future vehicle, and while you are here you can ask us any questions you have. Don't forget to check out the other blogs we've posted about other GMC and Buick models as well. Or, you can take a look at the research pages we've created for you. We encourage informed decisions, so please don't hesitate to contact us if you have any questions, comments or concerns!