Three Reasons To Choose A Buick Dealership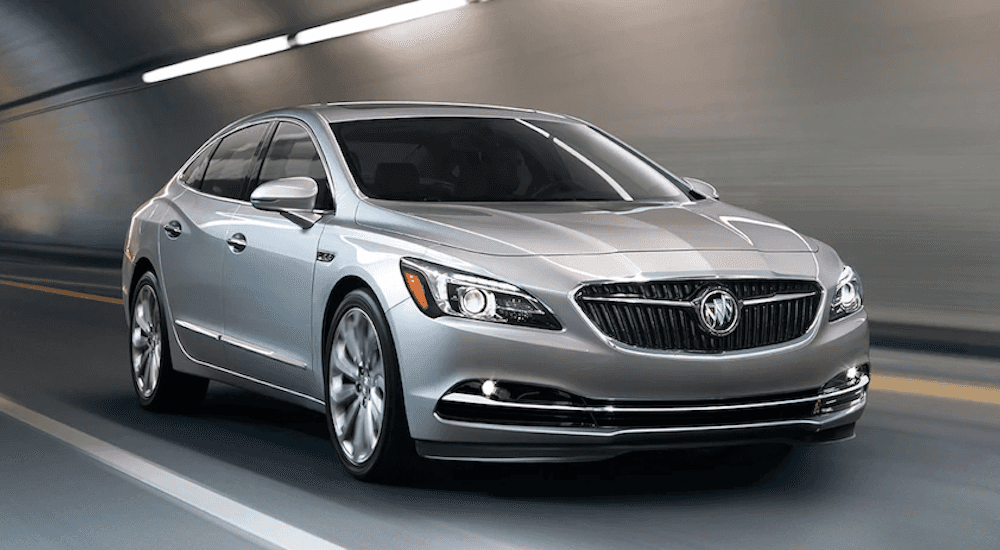 Choosing a car can be a long drawn out process, as it is important that you consider your needs for a new (or new to you) motor vehicle as well as thoroughly examine all of your options. You should consider a variety of dealerships and car manufacturers before settling on just one. There are a number of ways to do this, but making a list of positive attributes about a dealership can be the ideal path to take. Though there are far more than merely three reasons to choose a Buick dealership like Carl Black Roswell for your next car purchase, this article will focus on the main three, starting off the list for you and giving you space to add your own relevant information gathered.
A Wide Variety Of Payment Options
The question of how you will finance your new or used motor vehicle is a question that hangs over the heads of many prospective buyers as they begin their search. In a life that is filled with financial commitments – from house payments (or rent) to utilities and student loans still being paid off – it can be difficult to find a good financial period to buy a new car. Fortunately, you are not alone in this struggle, and a number of payment plans and discount offers are options for you if you shop at your nearest Buick dealership.
There are a number of discount options that are offered to the prospective buyer through any Buick dealership and often backed by GM. If you are interested in purchasing a Buick motor vehicle, take a look at the offers to see if you fit into any of them. For instance, there is a family first discount, which offers discounted prices to employees of any Buick dealership or other GM establishment, as well as discounted prices to their family members. There is also a military discount for members of our armed services and a college discount that is applicable to current college students in the United States. An educator discount is also offered to teachers in the country as well, providing a small reward for all of the hard work that they do.
If you do not qualify for any of these discounts, there are even more options, such as opening a line of credit through GM. This credit will allow you to put the remainder of whatever is not covered by your down payment on your line of credit, effectively setting up a payment plan to be paid off over varying amounts of time.
A Commitment To Safety
The Buick name has made itself known as a pioneer of safety technologies. Part of this commitment to safety involves preventing accidents before they can even happen in the first place. In many of their recent cars, prevention technologies such as forward collision alert as well as a technology specialized to warn drivers when they drift from the lane that they should be in, have been hugely successful in preventing major accidents from occurring.
However, the Buick brand also knows that sometimes crashes and collisions do happen, and they work to make their cars as safe as possible in the event of such an accident. Some of these features include stellar rollover protection, incorporating steel pop up roll-over bars in many of their motor vehicles, which work to effectively protect the interior of the car or motor vehicle all throughout a rollover event. All cars and motor vehicles come equipped with OnStar as well, meaning that help will arrive to the scene of the accident as soon as is physically possible.
A Focus On Innovation And Comfort
Feeling comfortable and content while on car rides – even long ones – is more important than many people first realize. It becomes doubly important if you are traveling with children or teenagers, both groups who are likely to make it abundantly clear if they are experiencing any discomfort. Traveling long distances in a cramped or otherwise uncomfortable car can certainly be less ideal, and definitely less than fun.
Fortunately, most cars and other motor vehicles that you will find at a reliable Buick dealership like Carl Black Roswell will have prioritized comfort and innovation just as they have prioritized safety. Standard features for a car or other motor vehicle will often include heated front seats and even a heated steering wheel – perfect for those who travel frequently in colder climates or during the winter. A heated steering wheel, though it may not seem like a big deal, can make a world of difference for your morning commute during the winter months of December, January, February, and even, in many places in the United States, March.
Other common features incorporated into Buick motor vehicles include a complete navigational system – most often able to be displayed on the included touch screen – as well as a built-in hotspot to provide WIFI to the interior of your vehicle. For those traveling long distances – perhaps on a family road trip – with teenage children, WIFI can be an essential, providing happiness to all and preventing discord while in the car and on the road.
How To Make Your Final Decision
Making a final decision when it comes to buying a car or other such motor vehicle can be difficult, particularly if many of the same features are offered throughout a variety of motor vehicles. It's important to visit a dependable Buick dealership like Carl Black Roswell in order to be able to look at each vehicle in person and as an individual car before comparing them against each other. Use the sales people there as a resource, asking them any questions you may have – no matter how small or how insignificant you may feel that it is. Also do not be shy to request a test drive with each vehicle that you are interested in. Test drives are the main way to get a good sense of a vehicle, as they allow you to really see how a car is out on the road.