How to Find the Best Buick Dealership Near Me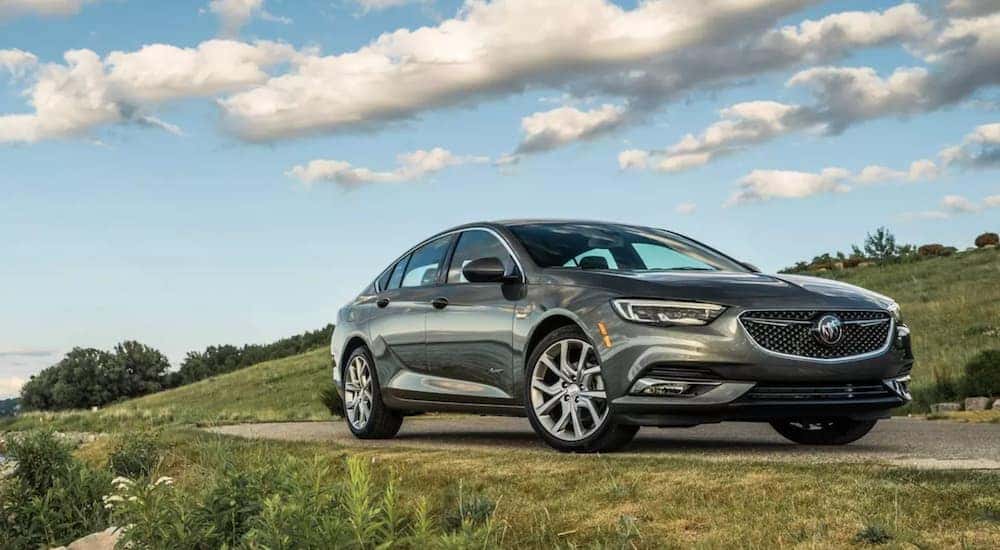 Buying a car is a serious purchase to make. You need to first decide what type of vehicle you are more drawn to. Then you need to figure out what make and model is ideal for your driving needs and current and future lifestyles. When you have those factors figured out you can then look for the right dealership where you can find that specific car. If a new or used Buick is what you're looking for, then you need to visit the "Buick Dealership near me", to help you in your vehicle purchasing journey. To find a reliable Buick, you need to get connected to the right Buick dealership near you. Consider the following tips to help you locate best one.
Know Your Priorities
The average consumer is concerned with three factors when considering a vehicle purchase:
Best Deals and Sticker Price
Superior Customer Service
Desired Vehicle Availability
When looking for the right dealership you need to find the one that offers the best deals off the MSRP, superior customer service, and whether or not they have the actual vehicle that you want to purchase.
Prior to purchasing your new or used Buick you need to decide your budget and how flexible it is or isn't. Knowing this prior to going to the dealership will help you navigate the available vehicles, and which one is ideal for your current financial situation. You can check and compare vehicle prices online before going to the dealership to see the vehicle. Compare prices with several different Buick dealerships near you.
Search various Buick dealership websites to ascertain what inventory is available on their lots. Remember to write down any questions you have about specific inventory, so you will be well-prepared when discussing your options with the sales representative.
Thoroughly Research Reviews
One of the best ways to find out if a dealership is good is to see what customers are saying. Check reviews on dealership websites. Granted, they may only post or link to reviews that are positive. However, reviewing that positive customer feedback can help you feel more confident in whether or not that dealership is the right fit for you.
It is important to research online to find reviews on various sites other than the dealership's to ascertain if there is any negative feedback from customers. Here are some places that customers may post reviews online:
Yelp – is a highly trafficked review site where businesses are rated and reviewed.
Cars.com – features vehicles listings, comparisons, as well as dealership reviews.
Edmunds.com – lists vehicles for sale and consumer reviews of dealerships.
DealerRated – this site focuses on ratings for automotive dealerships.
Angie's List – dealerships can set up a page for customers to post reviews here.
Facebook Page – check the dealership's Facebook page to find customer reviews.
Google – dealerships can claim a Google My Business page which lists reviews.
Check the Better Business Bureau to find out if any consumers have filed a complaint against the dealership. The BBB is a trusted resource for finding reviews and ratings from customers which can help you in your journey toward finding the right Buick dealership.
Consider the Track Record
When you decide to purchase a TV you research the best brand, compare prices, look for deals, and rely on brand identity and history. The same thought process should be used when purchasing your Buick. Consider the track record of the dealership when making your decision where to purchase the vehicle. Sure, you won't have access to specific sales data. However, consider the dealership that has been around for a while and seems to be busy serving customers who look happy.
You need to be future focused when buying your new or used Buick. Most likely, you will continue to bring your newly purchased vehicle back to the dealership service center for regularly scheduled maintenance and other mechanical issues. You don't want to bring your vehicle back for service to a technician team that isn't qualified and won't provide superior professional care for your car.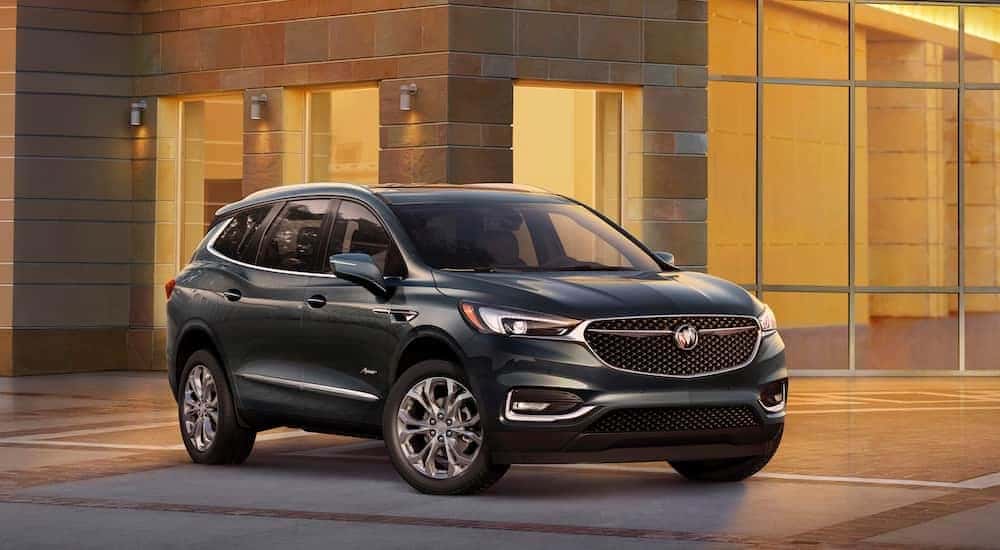 Look for Customer Incentives
Get connected to a Buick dealership that offers great customer incentives. These perks will make your life easier after the vehicle purchase. Consider some of these common incentives that dealerships offer customers:
Free Loaner Car – You may need a loaner car if you need to bring your Buick in for maintenance at the service center. Some dealerships offer free loaner cars. This incentive is generally not available when purchasing a used car.
Vehicle Washing – Washing your car may be a hassle in your busy lifestyle. Some dealerships offer this complimentary service to customers. It's definitely a perk you may want to take advantage of.
Vehicle Transport – You may find some dealerships that offer pickup and drop-off service for vehicles if you need your Buick serviced.
Complimentary Service – There may be some local dealerships that offer free oil changes and tire rotation for your vehicle.
Customer incentives are great. Just remember to always read any fine print in documents you need to sign. With some service centers at dealerships, they may try to reel you in with complimentary oil changes, for example, and upsell you on other unnecessary vehicle services.
Inspect the Premises
Ok, so you're not going to go around the dealership like an inspector looking for anything untoward or out of order. However, visit several dealerships to see how clean the facility is and what the customer lounge looks like. Walk past the service center information desk. Do a walk through of the vehicle lot. Ask yourself a few questions.
How clean are the bathrooms?
Would you like to wait in the customer lounge?
Do you feel comfortable or is the building dirty and not maintained?
How many times were you approached or asked if you needed anything?
These are some basic questions. However, they can give you a lot of information about how well the facility is maintained and whether or not it is the right dealership for you. Keep your eyes open when touring the dealership and don't be afraid to ask questions of the customer service or service personnel, or sales representative. If anyone at the dealership is rude or hesitant to answer any of your questions that is a sign that maybe you shouldn't work with this facility.
Of course, be reasonable in your questioning and general inspection of the facility. Just always remain alert to hidden things that can alert you to whether or not you will enjoy working with this Buick dealership.
You can find the Buick dealership near you that is perfect for your specific situation. Be proactive in your search and follow the tips shared here to ensure you have a smoother journey toward purchasing your new or used Buick. You need to know your priorities so when you find the right dealership you'll know it's the one. Don't skimp on the research when trying to ascertain the customer satisfaction rate at this facility. Pay attention to the track record of the dealership and find the one that will value your new or used Buick as much as you do. Look for dealerships offering customer perks that benefit you and lets you know that the dealership truly values their customers. Confidently inspect the premises and ask the right questions. You need to gauge the standard of customer service that this facility offers and whether or not you feel that it meets your needs.