6 Tips to Help You Pick the Right GMC Truck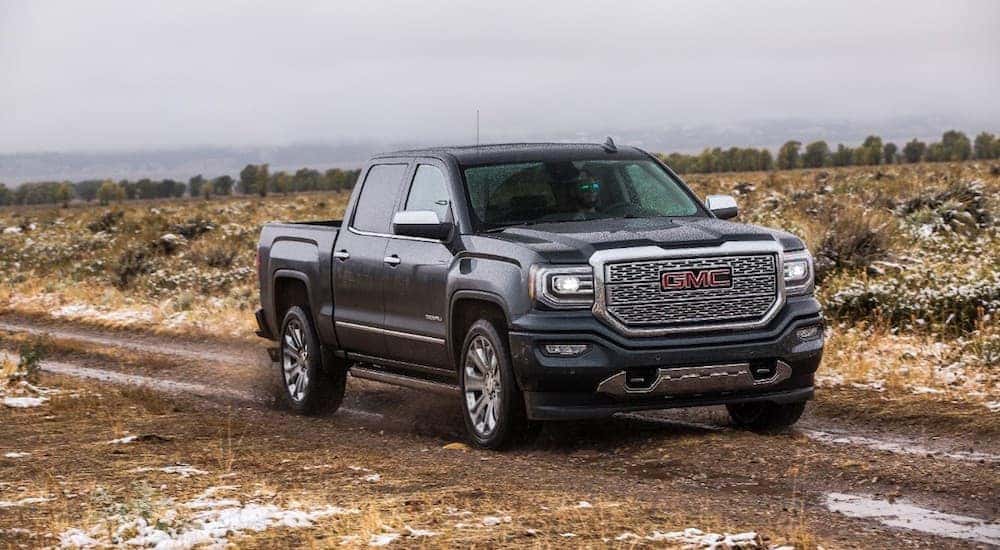 Choosing the right truck isn't always as easy as it may seem it should be. After all, different categories of trucks have different strengths and features, so it should be simple to just look at them, check off a simple list of what you want, and then make a choice. However, sometimes details about these features can be hard to find or things don't always make sense, which can cause confusion when you start looking at different GMC trucks for sale and what they have to offer.
For example, should you be looking for more towing capacity or cargo capacity? What's the difference between them and what are they good for? Do they really matter or are they just random numbers made up by manufacturers to make things as difficult as possible?
We get it, all these numbers can get confusing and figuring out what you really need to know and what it means can become overwhelming. You're probably just trying to find something that can handle the work you need to do and always be there for you day after day. So here are a few tips to read over and keep in mind when you're looking at different GMC trucks for sale, so you can make sure you pick just the right one for you.
Tip #1 – Figure Out What Kind of Work You Need to Do
So before you even start looking at different GMC trucks for sale, the first thing you should do is take a moment to think about what kind of work you need to do. This can be pretty simple if you want a truck for professional use. For example, if you're a carpenter and you know you're going to need to load up the bed of your truck with lumber on a regular basis, then that's the kind of work you need your truck to handle.
On the other hand, if your requirements are not quite so specific, then this can be a lot more complicated. It can help to write out a small list of the kind of jobs you expect your truck to be able to handle and help you with. A general contractor, for example, might need to load up her truck with lumber one day and pull a trailer full of equipment across town the next. Figuring all of these things out is a great way to start narrowing down which GMC truck is right for you.
Tip #2 – Determine Maximum Towing and Cargo You Need
This is typically going to be based on that first step; once you know what kind of work you generally need to do, then it's time to get some real numbers down on paper. This is something only you are going to be able to determine, so you might as well figure it out before you go to a GMC dealership. Think about the work you need to do and determine some exact numbers.
Do you routinely haul 1,200 lbs. of cargo around in your truck bed? What about more than that – something like 3,000 lbs? That is referred to as the payload of your truck, so when you look at different models and see different maximum payloads, this is what it is referring to. Don't forget to include yourself and the weight of your passengers as well, so always estimate that you'll need more than you typically haul.
If you often hook up a trailer or camper to the back of your truck, then how much does it typically weigh when fully loaded? This is the towing or trailering capacity listed with different GMC trucks and includes the weight of the trailer and its cargo. Again, you want to estimate higher here than actual numbers – it's better to be able to handle a bit more weight than you need, rather than find you can't haul what you have.
Tip #3 – Think About Your Passengers
Even if you are looking at different GMC trucks for sale with work in mind, you should still consider passengers you are likely to have. This can include your employees or coworkers and you want to make sure you choose a cab style that gives you enough room for everyone to load in. If you rarely ever have passengers in your truck, then this might be less of an issue, but it is still something to keep in mind.
If you are interested in GMC trucks for sale to use as a general purpose vehicle, for both work and play, then your passengers are probably more important. Whether you have family or friends who tend to ride with you, you want to make sure there is room for the people in your life. Consider a crew cab to make sure you can fit everyone into your vehicle, and larger trucks typically have a higher passenger capacity than smaller ones.
Tip #4 – Think About Your Comfort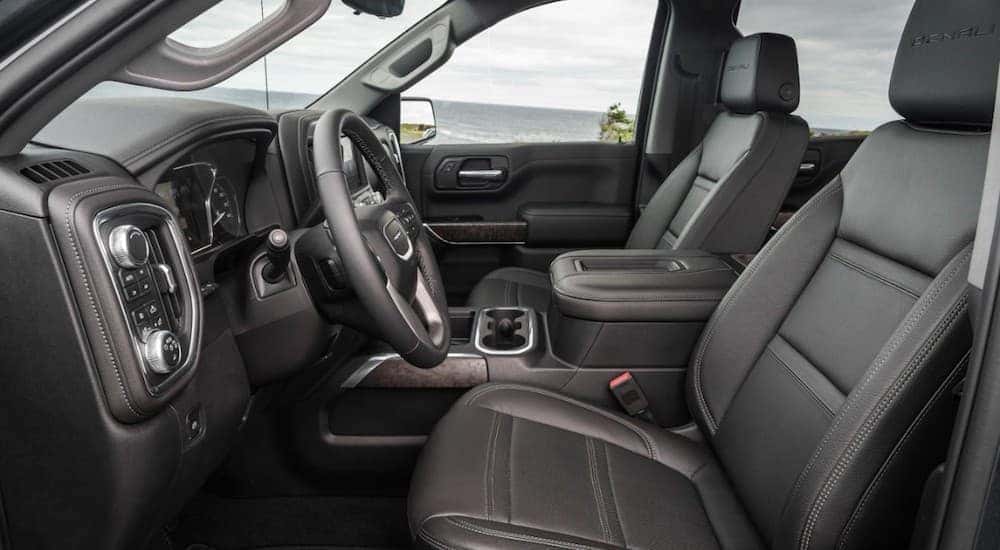 "Comfort" might not be your first concern when looking at different GMC trucks for sale, and that's ok. But once you have a sense of the kind of power you need in your truck, then think about just how much time you will probably spend behind the wheel. Over the next few years or decade, you're probably going to spend thousands of hours driving your truck, so you should be comfortable.
This is particularly important once you have a certain truck in mind, but you are not sure which trim level is right for you. Different options are available with different trims, as are certain packages, which can make you more comfortable in all sorts of ways. Things like adjustable seats, heated seats and steering wheel, and entertainment options can all make owning your truck a lot more enjoyable over however many years it ends up serving you.
Tip #5 – Think About Safety
While this might not be at the top of this list, it should be considered more important than anything else. You might first consider the kind of towing and payload capacity you need when picking out a GMC truck for sale, but as you look at your options, safety should take a priority in your decision making. Much like your comfort, however, this will probably impact your choice of trim more than your overall decision – though some models do have more safety features than others.
As you consider different trim levels, look at the safety features that they each include and the options available. It's worth spending a little more money if it means your truck could save your life if the unthinkable should happen – or help you avoid an expensive collision in the first place. Your wellbeing and the safety of your passengers is far more important than a sound system, so choose the safest truck and packages you can afford.
Tip #6 – Put it all Together
Once you consider and think about all these things, then bring that information together to choose just the right truck. When you know how much payload and towing capacity you need, then you can look at the 2019 GMC Canyon or the 2019 GMC Sierra HD 2500 and see which one is right for you. Then you can use the safety features and comfort options you want as a guideline to refine your decision and figure out what trim level would be your best option.
That way, once you go to a GMC dealership, then you will know exactly what you are looking for. This can help you save time and make it easier to pick a dealer that you already know has what you need. In the end, taking some time before going to look at GMC trucks for sale can save you time in the long run and make buying a new truck much easier.