What Colors Will the 2021 GMC Yukon Be Available In?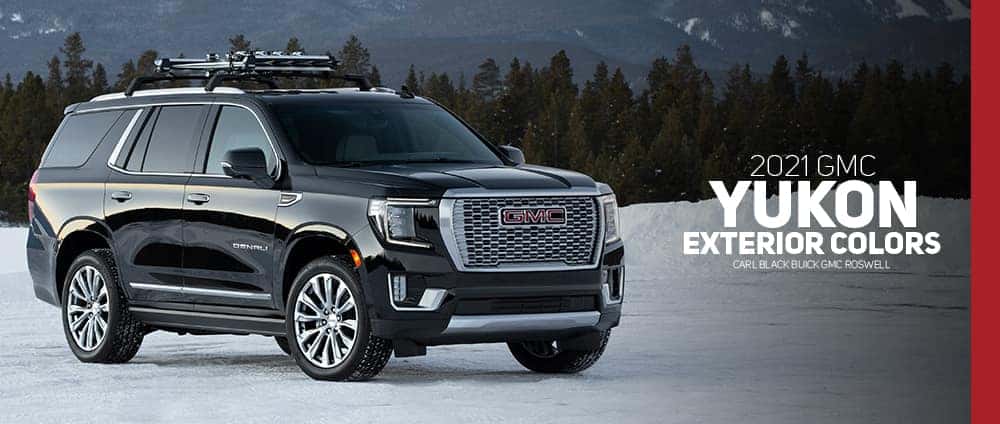 2021 GMC Yukon and Yukon XL Color Options
The New 2021 GMC Yukon and Yukon XL suvs will be arriving to dealership's lots summer of 2020. This year the Yukon and Yukon XL come in 10 exterior color options and unlike last year, there are some new options available. New colors being added to the Yukon SUV include, Hunter Metallic, Cayenne Red Tintcoat , Darkmoon Blue Metallic, and a long awaited Empire Beige Metallic. With those four 2021 GMC Yukon and Yukon XL colors being added, there are colors that will not be returning. Those colors include, Quicksilver Metallic, Crimson Red Tintcoat, Dark Sapphire Blue Metallic, and Carbon Black Metallic. All of the other previous colors from 2020 are available as 2021 GMC Yukon Color Options. If you are interested in ordering a 2021 GMC Yukon near Atlanta, Ga contact us below!
Contact Us To OrderShop GMC Yukon SUVs
The 2021 GMC Yukon is available in the following colors:
Hunter Metallic
Cayenne Red Tintcoat
Darkmoon Blue Metallic
Empire Beige Metallic
Onyx Black
Summit White
White Frost Tricoat
Satin Steel Metallic
Smokey Quartz Metallic
Dark Sky Metallic
<!–– Start Vehicle Row ––>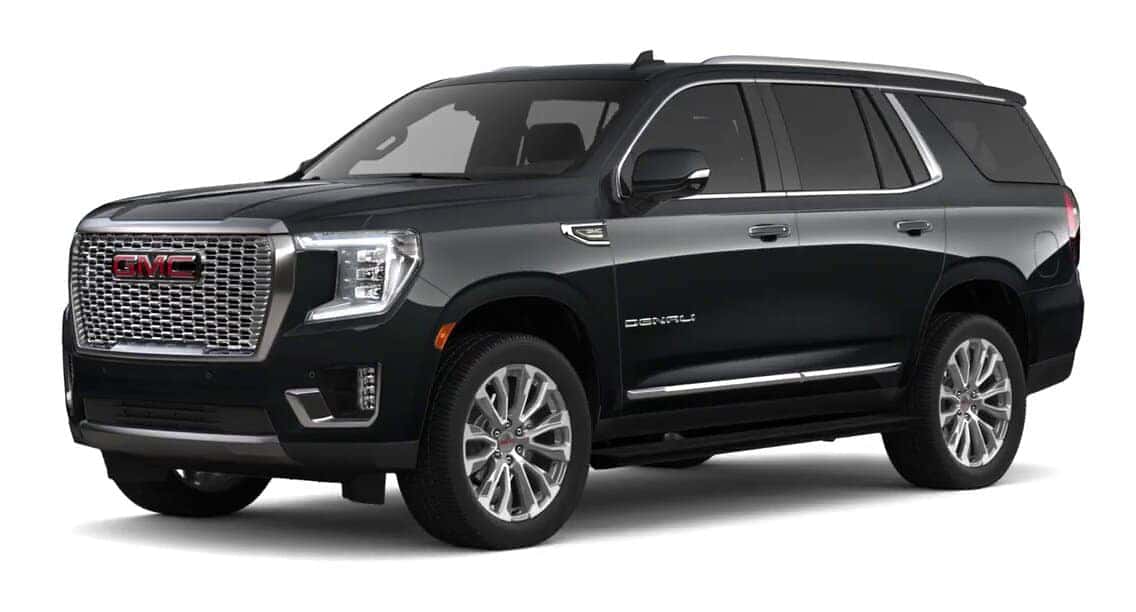 Hunter Metallic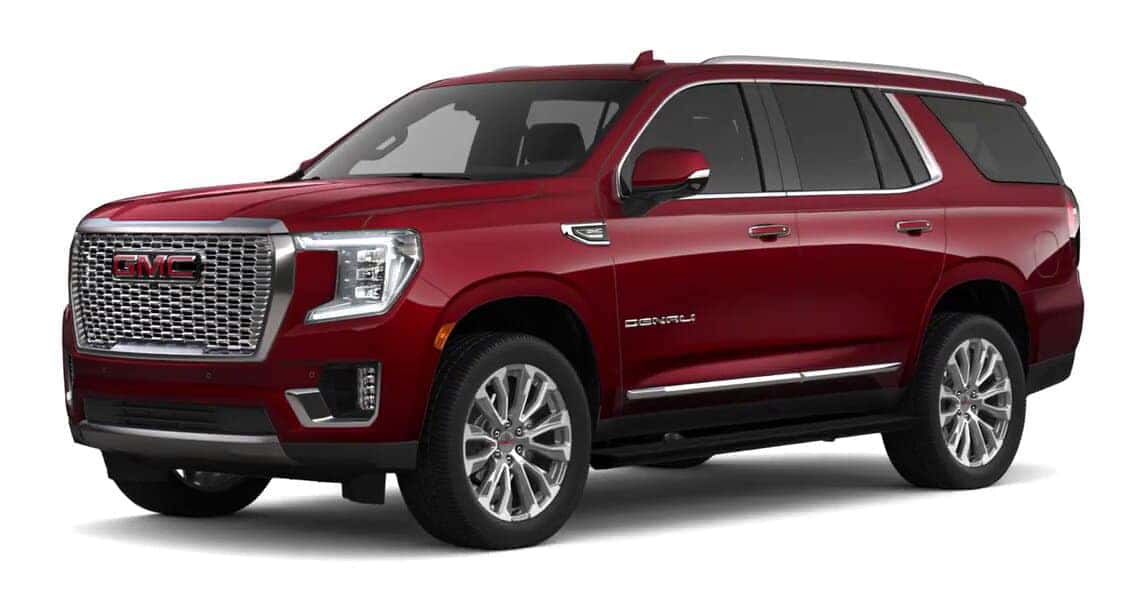 Cayenne Red Tintcoat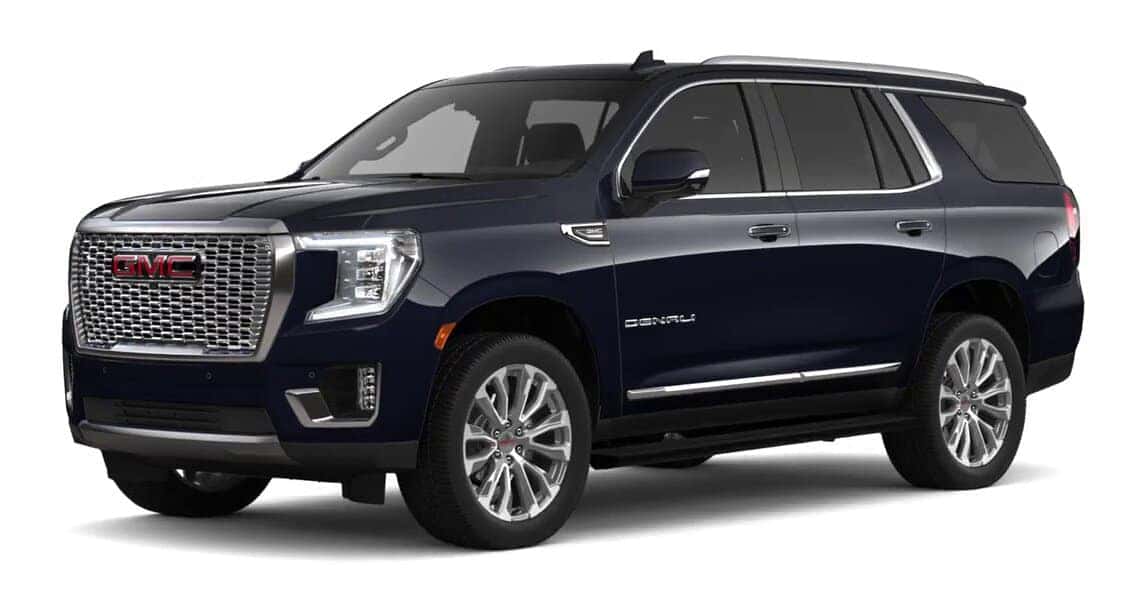 Darkmoon Blue Metallic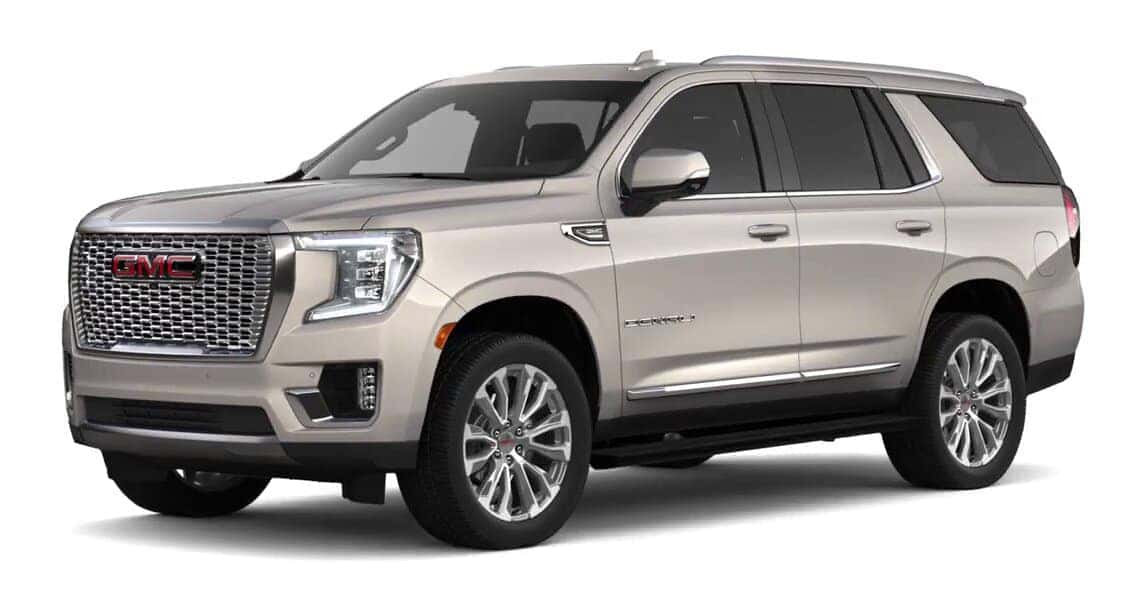 Empire Beige Metallic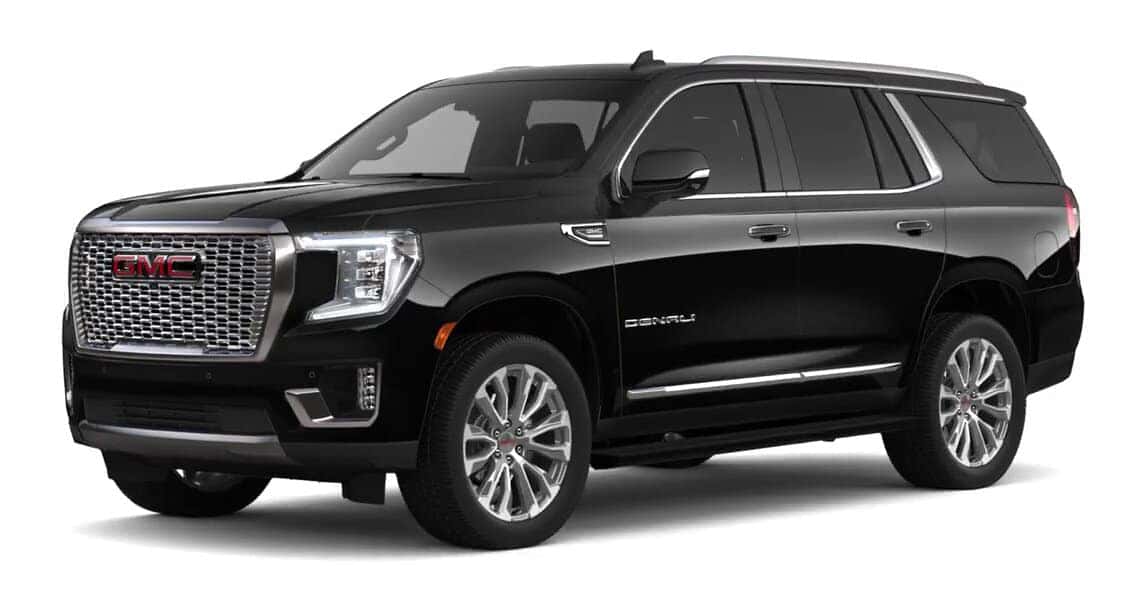 Onyx Black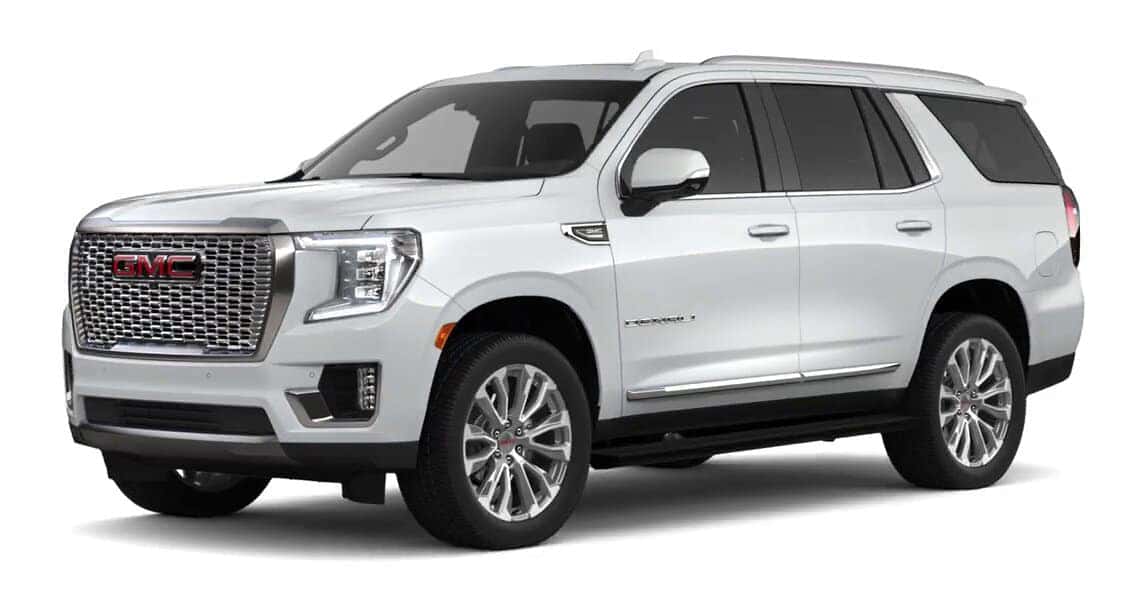 Summit White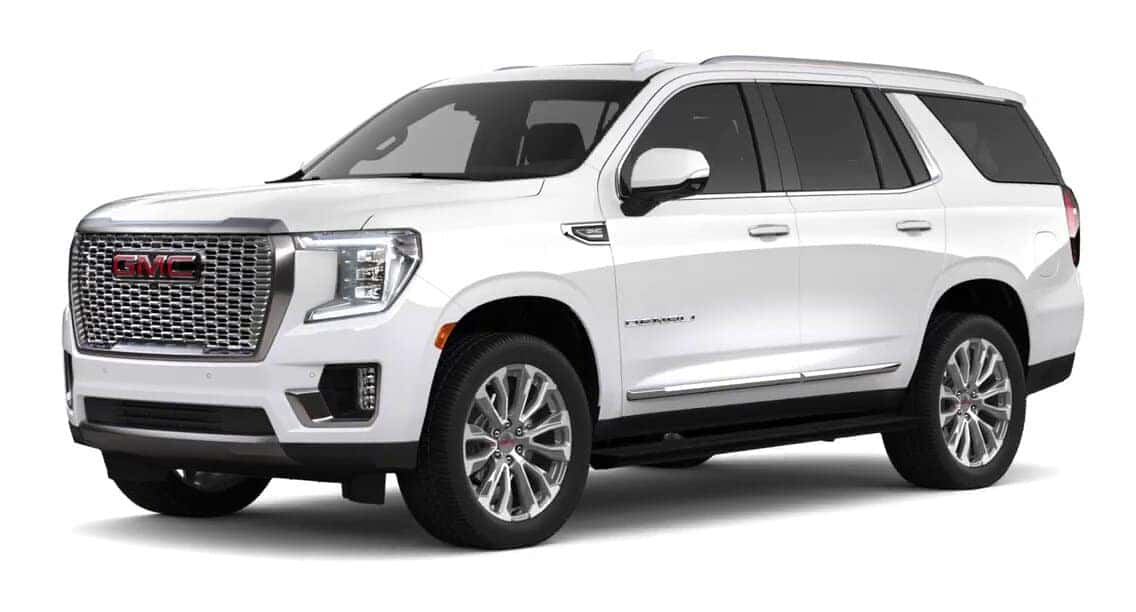 White Frost Tricoat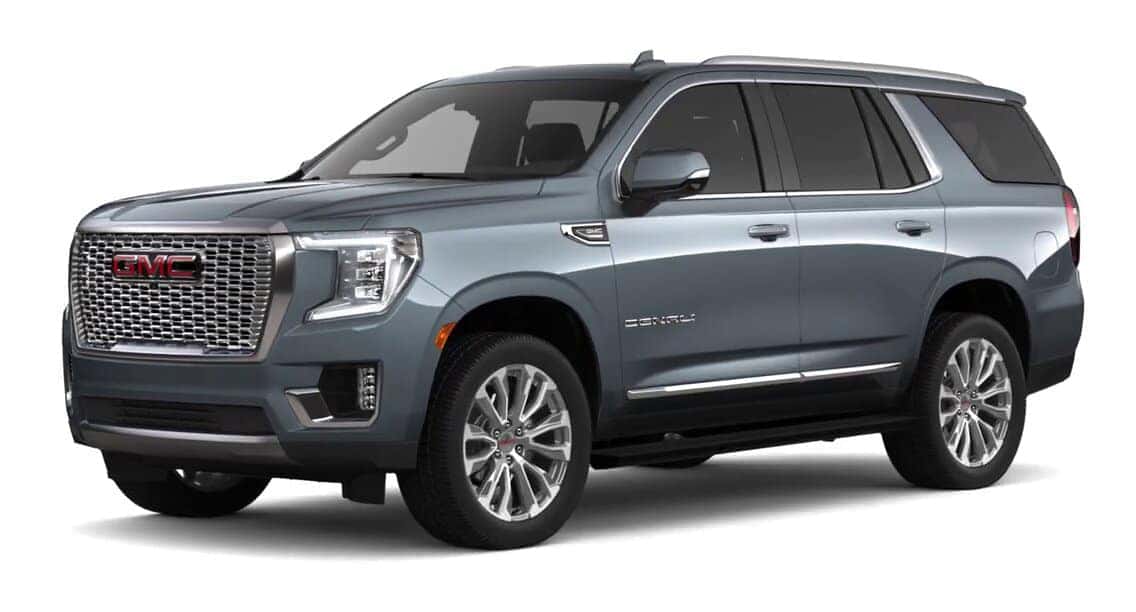 Satin Steel Metallic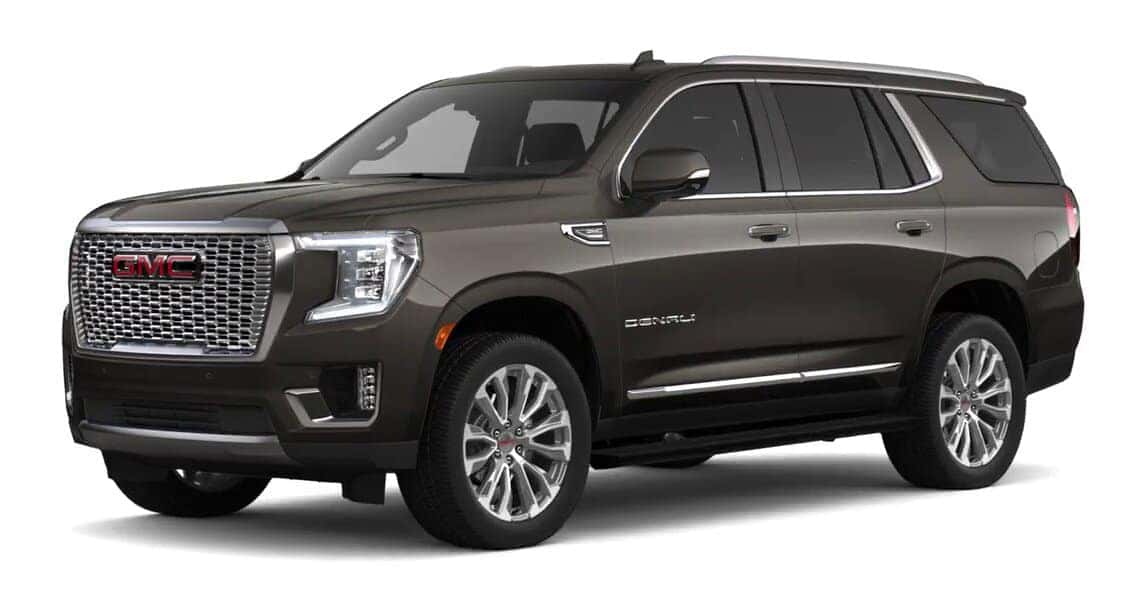 Smokey Quartz Metallic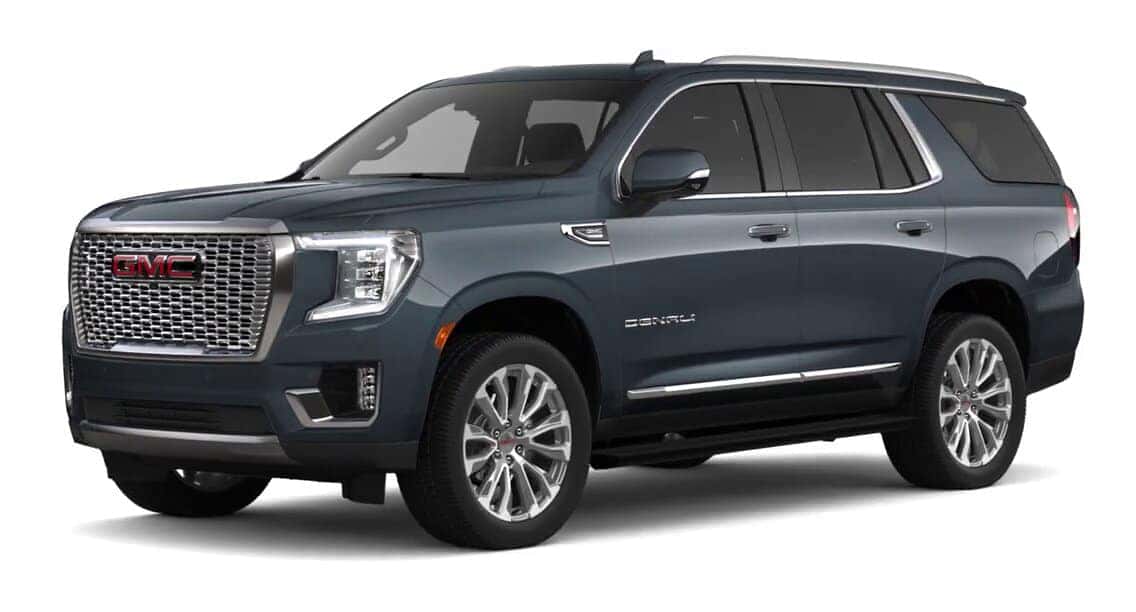 Dark Sky Metallic
<!–– End Vehicle Row ––>
What is the All-New Active Response 4WD System on the 2021 GMC Yukon?
The new 2021 GMC Yukon and GMC Yukon XL SUVs were built to take you anywhere. Especially with the addition of the first ever Yukon AT4 trim (GM's off-road trim package). The Yukon has always been know for it's smooth driving experience and the confidence you get driving in it's massive cabin. To make sure customers have that same confidence in any weather or road condition, GMC added the Active Response 4WD system to their new 2021 Yukons. This feature sends the optimal torque needed to each wheel when you are driving to improve the amount of traction the vehicle has. So whether you are on ice, or having to drive up a steep bank, the tires tires will always be gripping as much as possible, making it a a lot easier to drive on slick roads. View our New 2021 GMC Yukons in stock.
---
More from Carl Black Buick GMC Roswell
While the highly anticipated vehicle itself has yet to be unveiled, GMC has released new details regarding the upcoming Hummer EV lineup. To give a quick recap, we know that the return of the Hummer nameplate will be as an electric vehicle for the first time ever. We know that it will generate up to…

Payload and towing capacity are two of the most important specifications to consider when shopping for a utility vehicle like those we provide here from the GMC brand. With the 2021 GMC Yukon family's release date on the horizon, we thought we'd fill you in on those numbers – in addition to their fuel economy…

You may be aware that the brand-new 2021 GMC HUMMER EV was supposed to be unveiled back on May 20th, but with everything going on in the world GMC was forced to push back the reveal. As of now, there is no replacement date for when we can expect a full reveal of the new…