2020 GMC Terrain Lane Change Alert with Side Blind Zone Alert

The new 2020 GMC Terrain combines two alert systems that detect vehicles in your side blind zones while you are driving. The Lane Change Alert with Side Blind Zone Alert safety features can help drivers avoid accidents when changing lanes.
How does Side Blind Zone work?
Inside the rear corners of the Terrain are sensors that detect moving vehicles behind the side mirrors in the next lane. When a vehicle enters that zone, a warning symbol will appear on the side view mirror of the respective side.
If you turn on your turn signal, the alert will start to flash to warn you not to change lanes yet.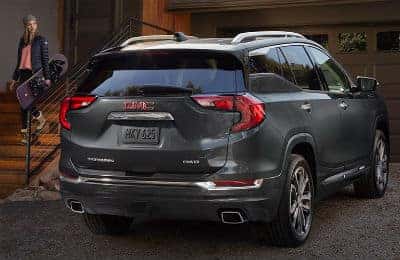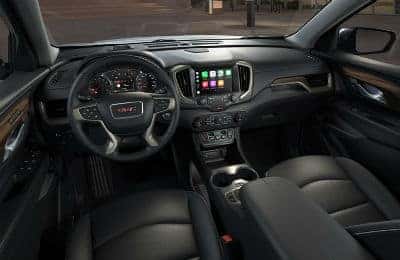 How does Lane Change Alert work?
Just like the Side Blind Alert, the sensors will be set off by a moving vehicle. The light will appear on your side view mirror alerting you of the vehicle. The main difference is that it detects fast-approaching vehicles that are approaching your blind zone rather than only ones that are currently in your blind zone.
Both features can be turned off and will stay off until you choose to turn them back on.
Read more: What are the colors of the 2020 GMC Terrain?
Tips for using these alerts
No warning symbol does not always mean that it is safe to change lanes. The system can not replace being alert while driving.
Bad weather conditions can affect whether the system is able to detect other vehicles.
Trailers and bicycle racks can also cause the alert to stay on or repeatedly flash.
Although not a replacement of the being an alert driver, these alerts will be a great help when driving in heavy traffic to holiday events with your family.
Where can I find the GMC terrain near Roswell, GA?
If you are looking for purchase the 2020 GMC Terrain, you are in luck. Here at Carl Black Roswell we offer the 2020 Terrain SLE, as well as the SLT and the Denali. Come on down to get your new GMC Terrain today.