GMC Dealer
Carl Black Roswell is proud to serve the areas of Roswell, Sandy Springs, Marietta, Johns Creek, Alpharetta, East Cobb County, and Milton, Georgia. As part of the Carl Black Automotive family, we are happy to offer our customers a great variety of new and used vehicles from our carefully selected inventory. No matter what you are looking for, we can help you get into a vehicle that's a perfect fit. Whether you are interested in a new Buick or GMC car, truck, or SUV, or you are looking to find a quality pre-owned vehicle; our qualified team can get you where you need to be. Once you choose a vehicle, our finance center will help you find the right lease or loan that's right for your budget and credit needs. You can get pre-approved online at Carl Black Roswell, and we guarantee approval with our flexible financing options.
Why Carl Black?New VehiclesSpecials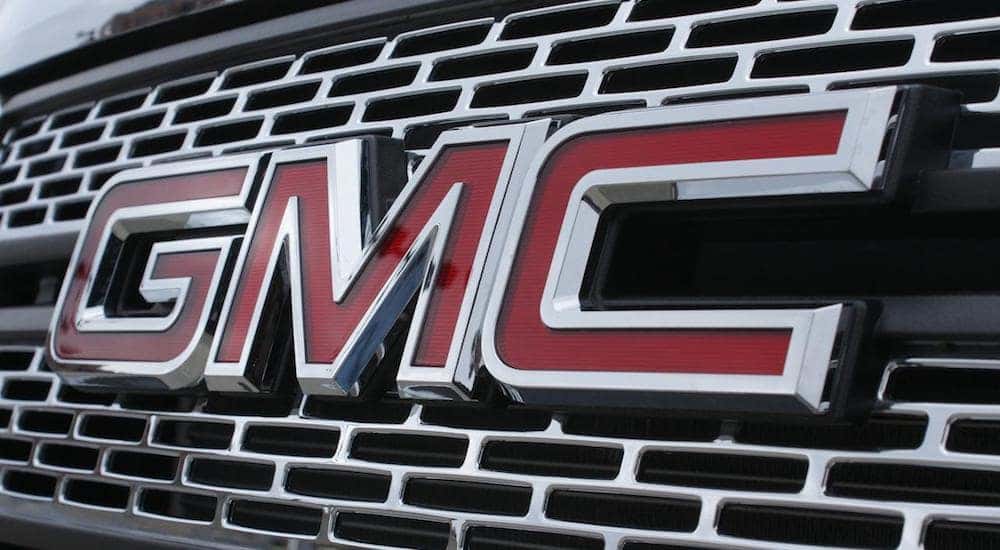 Why Choose a GMC Dealer?
GMC and Buick have become household names for a reason. Among car brands on the automotive market, these two names are iconic for being stylish, long-lasting, high-performance, and reliable vehicles. GMC made its mark with its high-quality trucks from the beginning, and they have maintained that reputation for producing only the best in trucks and SUVs ever since. GMC is synonymous with tough, reliable trucks and SUVs for work, play and anything in between. Buick makes some of today's best luxury vehicles on the market. While Buick is notorious for making luxury vehicles, they are also known for their reliability. Carl Black Roswell is happy to be the local GMC dealer in our community. Whether you are looking for a reliable and hard working work truck, an SUV for recreation, or a luxury car, your local GMC dealer has what you need.
New and Used Vehicles
Whether you are in the market for a new Buick or a new GMC car, truck, of SUV, or you are shopping around for a pre-owned vehicle, our customer service professionals are here to help you find the right vehicle that fits your specific needs. No matter what your lifestyle or budget, the team at Carl Black Roswell can find you the right vehicle. Our new inventory includes the Buick and GMC models you know and love, like The Buick Enclave, Encore, and Regal Sportback, as well as GMC Terrain, Yukon, and Sierra, and so many more. We are always acquiring new vehicles for our pre-owned inventory. We perform rigorous checks on all of the vehicles that we consider for our inventory to be sure we are offering our customers only the highest quality in pre-owned stock. After we acquire a vehicle, each car, truck, SUV, or multi-purpose vehicle undergoes a thorough inspection by one of our expert technicians to check that each vehicle that comes to our lot performs as it should. When you shop for a vehicle with us, we will get to know your personal preferences and needs so that we can pair you with the right vehicle either from our new or pre-owned inventory.
Financing Options
As your local GMC dealer, Carl Black Roswell wants to help you find financing that makes sense for your situation. Do you have less than perfect credit? We can help. We realize that everyone deserves the opportunity to drive a quality vehicle at a price they can afford. Our team of professional finance professionals will help you find and secure the right lease or loan for your new or used vehicle. Stop by our website and fill out an application today to see if you qualify for pre-approval for a car loan that you can use to get into the new or pre-owned vehicle you need. We are happy to offer our customers guaranteed approval so we can better serve our customers with flexible and reliable finance options. Whether you are buying new or used, have great credit, not so good credit, or little to no credit, Carl Black Roswell can get you financed today.
Specials and Incentives
As your local GMC dealer, Carl Black Roswell is happy to offer our customers special offers and incentives throughout the year. We offer new vehicle specials, including money off of the MSRP ticket price as well as lower lease terms, and down payment specials. Our incentives include cash back incentives, employee allowance offers on specific models, and loyalty cash-back incentives. Carl Black Roswell also offers featured new and used vehicles that come with special incentives to buy. You can view many of our incentives and specials online, as well as view our inventory that we are offering specials and incentives with, or you can stop into our GMC dealership today and have one of our customer services team members walk you through what we have to offer. Taking advantage of our specials and incentives is a great way to get into a quality vehicle and save money.

Carl Black Roswell – Your GMC Dealer!
Here at Carl Black Roswell, we are proud to serve our community as your local GMC dealer. We love to give back to the community by hosting local community events. We know that community support is important for us to thrive as a business and we want to show our support by giving back to our valued customers. One of the ways we like to show our community support is by being providing great service to our customers even after they purchase a vehicle from us. Our team of reliable and skilled technicians are ready to provide you with regularly scheduled services as well as repairs to your vehicle, whenever you need it. We do our best to help you keep your vehicle running at the top of its game for as long as you are driving it. Carl Black Roswell is your quality, local GMC and Buick dealer and we are proud to fill all of your new and used vehicle needs.