GMC Atlanta
Providing Quality New and Used GMCs to Atlanta, Marietta, Duluth, Alpharetta, & Roswell, Georgia Drivers!
If you're looking for a GMC dealership near Atlanta that can meet the high expectations you have for your vehicle, you've come to the right place. Carl Black Roswell Buick GMC is just a quick drive north of the city, and it's well worth the trip! We're often recognized as one of the best Buick GMC dealers in the Atlanta area because of our huge selection of new and used GMCs and outstanding service department. We offer certified pre-owned Buicks and GMCs as well as used cars, trucks, and SUVs by other exemplary automakers. At Carl Black Roswell Buick GMC near Atlanta, we work one-on-one with all of our clients to ensure that they drive off our lot with the exact car to fit their individual needs. We also make the process of financing a new car as personal and stress-free as possible, after all, buying a new car is a big decision for all of us!
Our GMC dealership near Atlanta helps keep drivers all around Georgia moving. We are a family-owned and operated dealership and serve the cities of Roswell, Atlanta, Duluth, Marietta, Alpharetta and the surrounding communities. Learn more about our inventory, pricing, financing, service, and commitment to the communities we serve below!
Why Carl Black?New GMC VehiclesFinance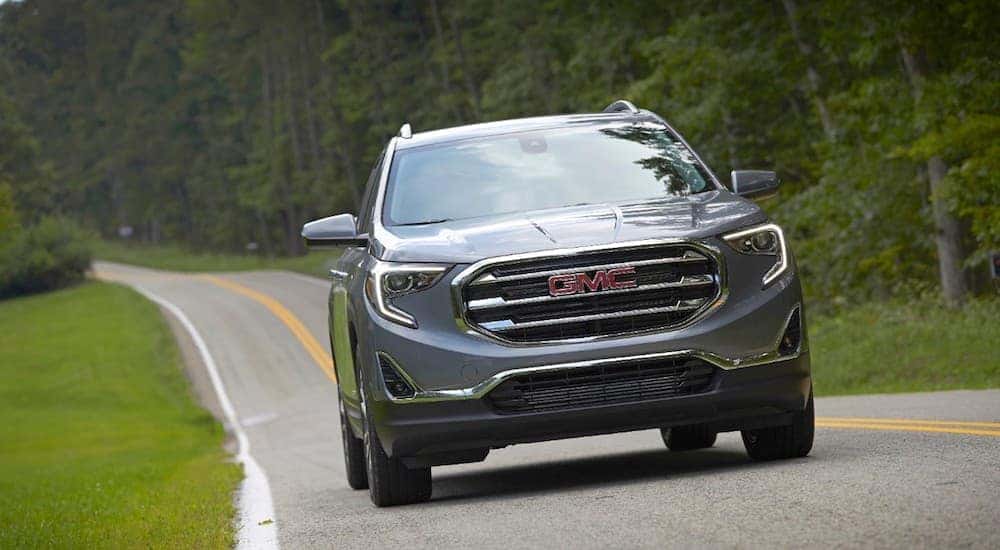 Inventory
Let's make one thing clear right away, we are a LARGE dealership. We keep around 500 combined new and used vehicles at our GMC dealership. This means you will have one of the best selections when you step onto our lot. If you want to get a sneak peek at what we have waiting to be test-driven, feel free to browse our online inventory before scheduling a test drive! Our selection of new and used GMCs near Atlanta is always changing, so let us know exactly what you're looking for and we'll be pleased to let you know when your specified Buick or GMC arrives. If you're looking for a GMC Terrain, GMC Yukon, GMC Acadia, GMC Sierra, GMC Enclave, GMC Envision or any other great Buick or GMC near Atlanta, we've got you covered.
Fair and Honest Pricing
Buying a new car is a big decision, we understand that. That's why we guarantee that our pricing is both fair and honest at Carl Black Roswell Buick GMC near Atlanta. You already have a lot on your mind, making sure you find the right vehicle, get great financing, and are buying from a reputable dealership near Atlanta. The last thing you want to have to do is start negotiating with the dealer just to get the car down to a reasonable price. At Carl Black Roswell Buick GMC, we're committed to offering straight-up great values on our vehicles. We encourage you to check out pricing websites like Kelly Blue Book before making your purchase to make sure you're getting a great value on your new GMC near Atlanta!
Financing Options for Everyone
Not only are you going to get a great price on a new Buick or GMC at our dealership, we're here to help you get great financing as well. Our dedicated Finance team will work one-on-one with you to find financing options that fit your budget. We partner with many local and national banks and lenders, which means we have the relationships to get you the best rates possible. Financing with us is easy, convenient, and efficient. To get started with your own financing package, give our finance team a call at (844) 351-0972 to go over your scenario.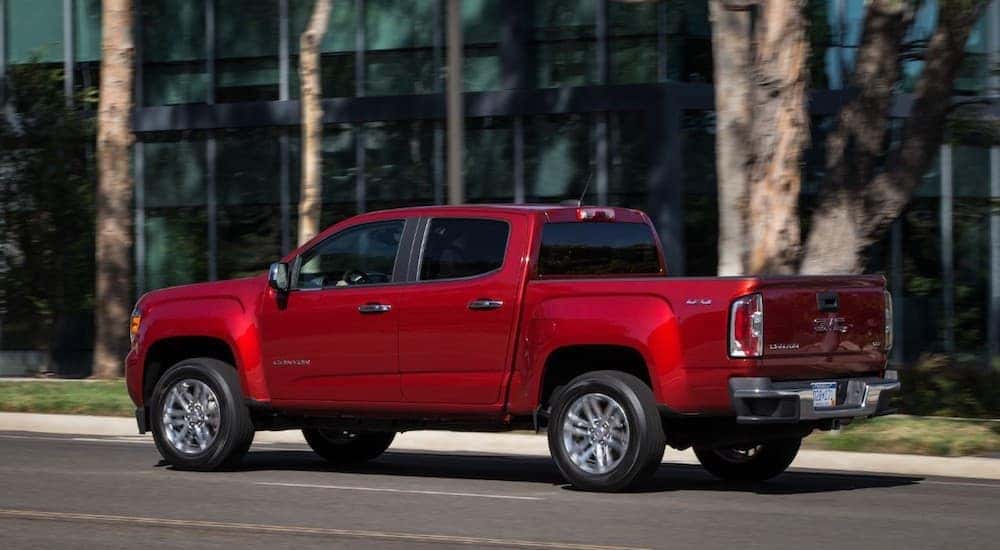 Service, Parts and Accessories!
Besides offering great Buicks and GMCs near Atlanta, we pride ourselves on being able to provide the high-quality service to our clients. All of our technicians at Carl Black Roswell Buick GMC are ASE and GM Certified Technicians, and five of our technicians are even GM World Class Technicians. We only use Genuine GM Parts and accessories where applicable, so you can trust that what goes into your vehicle is top-notch. We provide a limited 12-month / 12,000-mile warranty on all parts and service, as well as a lifetime warranty on some parts (call a Service Advisor for a full list). When we repair or service your GMC, we'll ensure that it's back to factory specifications.
Stopping in for a long appointment to get your car serviced or repaired probably isn't your favorite use of time. That's why we want to make your appointment as enjoyable as possible! You'll find our accommodations clean, well-lit, and with complimentary Wi-Fi so that you can stay entertained or catch up on work while you're here. We also have HD TV, free refreshments and coffee, and comfortable seating! If you need to get back to the office, we make it easy to get back and forth with our courtesy shuttle which can take you where you need to go and pick you back up when your service is complete. If your vehicle is in for extended work, we'll help you find alternate transportation so that you can go about your day disruption-free!
Getting you in and out of our service department efficiently is a top priority for us. We'll never skimp on quality to get your service done fast, but because we have 38 Service bays at our dealership, we'll be able to get you in and out quickly without having to wait for a bay to free-up! If you're looking for GMC dealers near Atlanta to service your vehicle, give our Service Advisors a call at (844) 252-7515 to get more information or to book an appointment. Remember, your safety on the road is nothing to gamble with, at Carl Black Roswell Buick GMC, you can rest confident that the job will be done right.
Check out our current vehicle services and maintenance offers at Carl Black of Roswell to see what we've got on special!
Commitment to Community
We take our commitment to the community seriously at Carl Black Roswell Buick GMC near Atlanta. We sponsor many local teams and charitable organizations because we know the importance of keeping our community strong. We're also a large sponsor of music events in the Atlanta area and love to bring top acts to our city! Giving back helps to strengthen our community and helps to keep all local businesses and organizations strong. It's an honor to service Buick and GMC drivers near Atlanta and the surrounding communities.

Why Our Customers Trust Carl Black Roswell Buick GMC
When you step into our dealership at Carl Black Roswell Buick GMC, you'll be treated with respect. We'll never try to sell you a car that's out of your budget and we'll work with you to understand your individual needs and scenario. Buying a car should be a fun and enjoyable experience, at Carl Black Roswell Buick GMC we'll do everything in our power to make it that. We plan on continuing our relationship with you well after you've driven your new GMC off the lot near Atlanta, so you can be confident that the vehicle we've sold you is up to the highest standards. We encourage you to check out our reviews and to ask around to learn more about our reputation. We want you to be confident and comfortable from when you first step foot on our lot through years of routine service appointments. Come check us out in Roswell, you'll be glad you did!