2021 GMC Yukon Denali Roswell GA

Both the traditional GMC Yukon and the extended-length Yukon XL are available with top-of-the-line premium Denali trim levels year after year. In fact, the Yukon is the nameplate that first introduced the Denali sub-brand all the way back in 1999, more than 20 years ago. Now that the Yukon is entering a new generation for the 2021 model year, it's undergoing some changes of its own before becoming available here in Roswell GA.
---
---
What's new in the 2021 Yukon Denali?
The Yukon Denali models have, naturally, undergone many of the same changes as the rest of the lineup. It now has both a longer wheelbase and a brand-new chassis, which change up the proportions and stance of the Yukon Denali in a big way. But perhaps the most exciting aspect of the new Yukon Denali – as well as the biggest change – is that, for the first time ever, the Denali models will feature completely exclusive interior cabins.
Everything from the instrument panel to the seats will be completely new and most of it will be unique to the Denali trim level itself. The cabin will even be offered in four different color themes, also unique to the Denali. Of course, the cabin will also be outfitted with premium and authentic materials, such as wood trim and leather.
There is plenty more to get excited about in the Yukon Denali, so be sure to check out our blog for further updates and info. Don't hesitate to give us a call if you think you might be interested in a Yukon Denali of your own!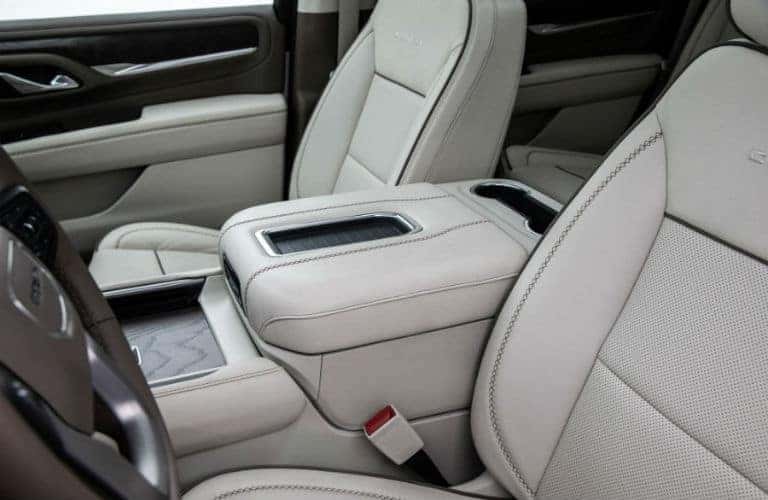 ---