2021 GMC Sierra 1500 vs 2021 Toyota Tundra

In a segment with a trio of entries known as "the big three," other vehicles can sometimes be overlooked. So, we thought we'd take look at two other full-size, light-duty pickup trucks that are also great choices within the segment so see how they compare to one another. With that in mind, we decided to pit the 2021 GMC Sierra 1500 against one of its fierce rivals, the 2021 Toyota Tundra.
---
---
| 2021 GMC Sierra 1500 | Vs | 2021 Toyota Tundra |
| --- | --- | --- |
| 17 mpg | Combined Fuel Efficiency | 15 mpg |
| 285 hp | Horsepower | 381 hp |
| 2,160 lbs. | Max Payload | 1,730 lbs. |
| 11,300 lbs. | Max Towing Capacity | 10,200 |
New Full-size, Light-duty Pickup Trucks Available in Roswell GA
We looked specifically at the 2021 GMC Sierra 1500 2WD Double Cab Standard Box compared to the 2021 Toyota Tundra 4×2 Double Cab 5.7L V8 with 6.5' bed. As you can tell, while the Tundra has one major advantage over the Sierra 1500, the GMC truck dominates in the other categories. The first row highlights its superior fuel economy, likely brought about by its lacking horsepower.
Yet, despite that major deficit of nearly 100 hp, the GMC Sierra can still accommodate 430 pounds more in its truck bed, and an extra 1,100 lbs. by towing a trailer or the like behind it. If you're interested in being able to accommodate more weight and save a little pocket change at the pump, then the 2021 GMC Sierra 1500 is clearly the right choice to suit your needs. Be sure to give us a call right here at Carl Black Roswell if you think you might be interested in bringing one home to your own garage.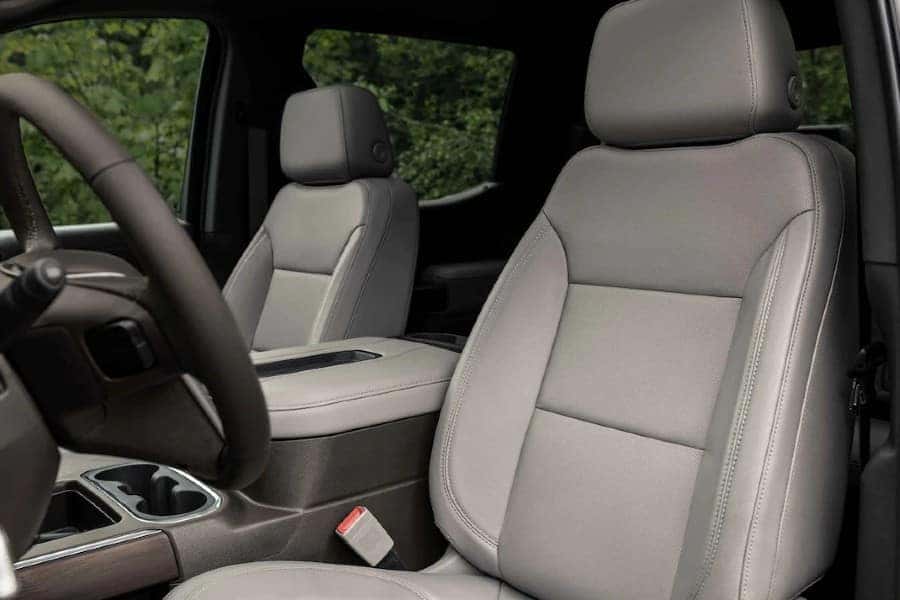 ---