2020 Buick Enclave vs 2020 Honda Pilot

Over the last several years, Buick has revamped its lineup and the vehicles within it. The Enclave is now the longest-running vehicle on the lineup, having been introduced in 2008, and now the 2020 Buick Enclave is an incredible luxury option in the three-row midsize crossover segment. A few years prior, in 2003, competitor Honda introduced its own entry into that very segment in the form of the widely popular 2020 Honda Pilot. We wanted to see how these two utility vehicles measure up to one another, so we've pitted the 2020 Buick Enclave vs 2020 Honda Pilot in a side-by-side comparison.
---
---
| 2020 Buick Enclave | Vs | 2020 Honda Pilot |
| --- | --- | --- |
| 310 HP | Horsepower | 280 HP |
| 21 mpg | Combined Fuel Efficiency | 21 mpg |
| 23.6 cu. ft. | Cargo Capacity | 16.5 cu. ft. |
| 7 | Seating | 8 |
Advantages of the 2020 Enclave
As you can see from the table above, the two crossover utility vehicles are quite comparable to one another. Each one does have its own areas of advantage, though, so we thought we'd dive into those. For starters, in the first row we looked at horsepower, an area in which the Buick Enclave definitely gets the nod. 30 horsepower might not seem like a lot, but it's definitely a sizeable advantage when it comes to power. The Enclave could certainly deliver a more enjoyable experience each time you slide behind the wheel.
Despite the superior power, both crossovers actually offer the same fuel economy rating when it comes to combined efficiency. Across highway and city driving, both the Enclave and Pilot achieve 21 miles per gallon. Where the differences kick back in is in terms of space. Behind the third row of seating, the Enclave offers a total of 7.1 cubic feet of extra space to fill with whatever you need to bring along with you. However, the Honda Pilot offers an extra seat thanks to its three-seat middle row.
If you think you might be interested in a 2020 Buick Enclave of your own, don't hesitate to get in touch with us right here at Carl Black Roswell! We look forward to seeing you behind the wheel.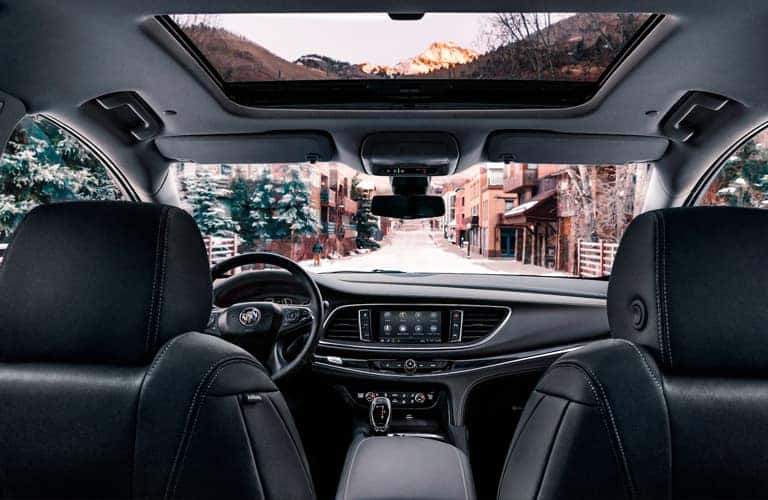 ---