Where can I get food delivered from in Roswell GA?

Here in the Roswell GA area, there are all sorts of ways and places to get food without going to a dine-in restaurant. If you're in the mood to eat something from a specific restaurant in the area or simply don't want to cook but still want to stay in, there are all sorts of ways to get food in the area without eating in the dining room of a restaurant. If you're looking to figure out where you can get food delivered from here in Roswell GA, we've got some answers for you.
Delivery Apps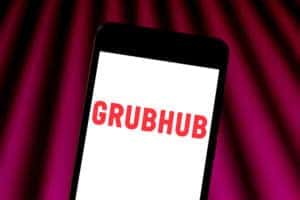 The easiest way to get food from somewhere else at your home is obviously delivery. Delivery isn't a new concept, plenty of places have been doing it for a long time – such as pizza places – and these are still a great option, but if you've never used one of the increasingly popular delivery apps that have emerged over the past couple of years, now is the time. Here in Roswell, we have the benefit of GrubHub, DoorDash, Postmates and even UberEats to choose from, all offering different deals and specials from a wide array of local restaurants and businesses.
Restaurants in the Area
In addition to delivery options, a lot of restaurants also offer take out or even curbside pickup options. Keep in mind that a lot of these locations have rush hours and might not utilize one of the aforementioned delivery services, so they might be a bit more time-consuming. Your safest bet is going to be to call your favorite restaurants and just inquire about how they're serving customers and how long it might take to get your food. Here are a few options that we've noticed, though again, things are constantly changing so it's still best to get in touch:
We won't be able to answer any questions about these restaurants or apps, but we offer some delivery options ourselves – for cars instead of food! You can always give us a call to inquire about those options.