What to do for 2019 Father's Day near Roswell, GA?

2019 Father's Day is just around the corner, but many people still don't have any idea what they want to do! Here are a few events and activities happening in and around Roswell, GA, that you might want to go to.
Family-friendly 2019 Father's Day events and activities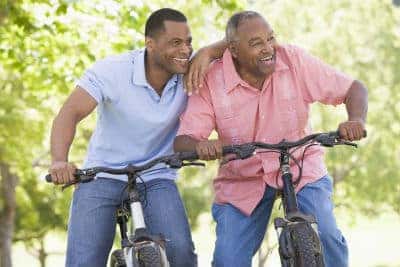 Father's Day River Canoe Trip! Take a moment to get outdoors in the Chattahoochee Nature Center! This is a family-friendly event where dads and grandpas can enjoy a relaxing afternoon on the water from 1 p.m. to 4 p.m. Registration ends June 13th, so you'll want to register as soon as you can.
Free Mini Golf for dads! Pop on by the Aurora Cineplex and The Fringe Miniature Golf from 10 a.m. to 10 p.m. on Friday and Saturday, as well as 10 a.m. to 8 p.m. on Sunday for dad to play a free round of mini golf.
41st Annual Possum Trot 10K Road Race. If going canoeing isn't your thing, this 10K race just might be! You can kick off Father's Day weekend with this race at 7 a.m. on Saturday, June 15th. Once again, this event is at the Chattahoochee Nature Center.
Hugo's Oyster Bar. All those outdoor activities can definitely be tiring, so on June 16th, you can pop on over to Hugo's Oyster Bar for brunch and a Bloody Mary bar! This one isn't as family friendly since there is a bar, but for those who have older kids, or those looking to take their father out for an afternoon that's a bit more mellow, then this is a good option.
Read more: The ultimate choice for your Buick dealership in GA
Car dealerships in Roswell, GA
Looking to really make an impression? Come on over to Carl Black Roswell to shop for a new or used vehicle! We have plenty of models to choose from, and they would make a great impression as a gift! Of course, we also have vehicle services and accessories for those who are shopping on a lower budget as well. No matter what you are looking for, our friendly team would love to tell you more about whatever model, accessory or service has caught your attention, so please don't hesitate to contact us today!