Used Crossovers & SUVs Available in Roswell GA

With the only possible exception being the pickup truck, crossovers & SUVs might just be the most popular type of vehicle on the market today. Many brands are beginning to discontinue their sedan nameplates because they just can't compete with the ultra-popularity of the crossover and, to some extent, the traditional SUV. We've almost always got a wide selection of used crossovers & SUVs available here in Roswell GA, in large part because most of the new models we sell are crossovers & SUVs.
[ SHOP NOW: Used Utility Vehicle Inventory ]
What kinds of used utility vehicles are available?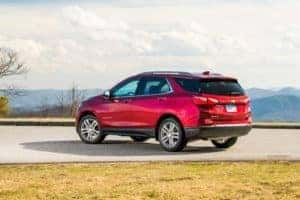 If you've been reading our used vehicle blogs, then you should know by now that we can't exactly be specific when it comes to our inventory. It's constantly in flux, with new arrivals coming in and old ones being purchased. So, we cannot say with certainty which makes more models will be available at a given time, but we can give you an idea of what to expect from our used crossover & SUV inventory by highlighting what's available at the time of this blog's creation.
As I write this, there are just over 100 different utility vehicles in stock at Carl Black Roswell. Those models are split between 16 different automotive brands, including Chevy, Ford, Honda, Kia, Nissan and Jeep in addition to, of course, Buick and GMC. There are actually 39 different models available, with some of the most populace being the GMC Terrain, Kia Sorento, Jeep Patriot, Ford Escape, Chevy Equinox and Buick Enclave.
If you're in the market for a used crossover or SUV model, just check out our inventory and see what we've got in stock. If you can't find what you're looking for, don't be afraid to reach out to us and let us know what it is if it's something specific. We'll be able to keep our eyes peeled and reach out if we find something! As always, feel free to give us a call with any questions.