What Christmas events are happening in Roswell, GA, in 2019?

As we approach December, you may be looking for ways to help you get into the Christmas spirit. Well, what Christmas events are happening in Roswell, GA, in 2019? You're in luck as there are plenty of options to choose from this December. You can attend these with family or friends to start getting into the Christmas season spirit. Keep reading to find out about a few events!
Christmas Tree Decorating Workshop and other Christmas Events 2019
Christmas Tree Decorating Workshop: Sunday, December 1st, 2019 from 1 p.m. to 2 p.m.
The workshop will be led by Jackie Hites at Blooming Hites Studio. During the workshop you will learn designer tips for decorating your tree, have delicious appetizers and desserts, and refreshing drinks. Ticket prices are $30.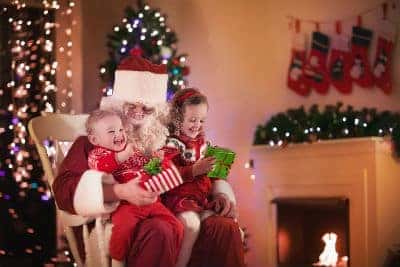 Breakfast with Santa: Saturday, December 7th, 2019 from 9 a.m. to 11 a.m.
At Roswell Area Park you can bring your children to enjoy breakfast, make crafts, get their faces painted, dance, and of course meet Santa. Children must be accompanied by an adult. Tickets are $14.
Read more: How to Tell if Your Car Needs to Get an Oil Change
Christmas for Kids: Saturday, December 14th, 2019 from 10 a.m. to 12 p.m.
Bring your children ages 5-11 for a couple of hours of fun. Activities include hunting the yule log, making a seasonal craft, participating in the Candy Cane hunt & Christmas sing-along, eating a light snack and listening to stories. Santa and Mrs. Claus will also be making an appearance. Ticket prices are $15
Stick Up For Love Christmas Party: Sunday, December 22nd, 2019 from 6 p.m. to 8:30 p.m.
This event is a night to honor the 30 recipients of the Stick Up For Love scholarship. This scholarship was created after a teen named Mackenzie Kind Anderson died unexpectedly before Christmas in 2018. She had a love for short-term mission trips and this scholarship will allow local teenagers to go on short-term mission trips. Food and drink will be provided. Tickets are $65.
New & used family vehicles in Roswell, GA
While you are driving around Roswell attending these events be sure to visit Carl Black Roswell. Whether your car needs an oil change or tire rotation or you're looking for a gift for your new driver, our team is ready to help! We have new or used GMC and Buick vehicles that can become your future model. Contact us and we'll gladly help you find the right vehicle for your Christmas fun.